More of these happy little diamond-shaped two-hole beads.
Looking for some new ideas for projects? Matubo has some great patterns you can download for Free!  How about these  Danai Earrings – by Petra Kasparova, or this Safari bracelet by Nela Kabelova?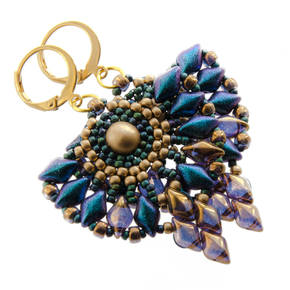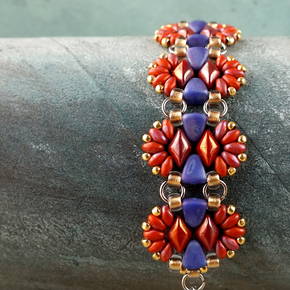 And then, there are these super cute bezels. You can do the resin thing, or the polymer clay thing, or the "put the
polymer clay in, cover it in wonderful metallic powders, bake, and then coat with resin for a super glossy look" thing. Speaking of which, we have a re-stock shipment of the gorgeous Jet Age Studio Creative Art Pigments coming. Woohoo!
A word of caution – we can't restock these and you might have to wrestle Anne Marie to get them. 😉 I know she is drooling to get her hands on them.
As always – all the new stuff is here
Cheers!